Your Smile Means More
Cosmetic Dentistry in Buffalo, NY
We welcome you to visit our state-of-the-art office in East Amherst with its calm and peaceful decor and tranquil atmosphere. Relax in the soothing ambiance while receiving the highest level of care that modern dentistry allows.

Cosmetic Dentistry
Your smile is the first impression that others have of you, so it makes sense that you would want it to be bright, white and healthy.

Dental Implants
Surgical-grade root devices that support permanent tooth prosthetics that are manufactured to last a lifetime.

Dental Crowns
Dental crowns and bridges are custom-fitted tooth prosthetics that are used to replace or restore damaged or missing teeth.
Do You Know Our Doctors?
Meet Our Team
"Go the Extra Smile" is more than a slogan. It's more than a way of doing business. To us, it's a way of thinking, a way of acting, even a way of life. It's all part of making absolutely certain that you enjoy the greatest possible overall dental health, and that your cosmetic enhancements are built on a foundation of healthy teeth, bones, and gums. That often means identifying and correcting problems from previous dentistry – and doing the best possible dental work the first time, so your dental work lasts, and you look your very best. In fact, it all starts with giving you the most complete dental exam you've ever experienced. And the most thorough cleaning.
TESTIMONIALS
What our customers saying?
We take a lot of pride in letting you be proud of your smile.  Your kind words make us smile too!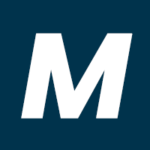 I was in so much pain I couldn't even think straight. Dr. Laura, Dr. Wendling & their staff are extremely skilled professionals who were able to pinpoint my issue and offer me several options with their number one concern being me! I couldn't have been in any better hands. I thank you from the bottom of my heart! Out of pain and on the mend.
Mary W.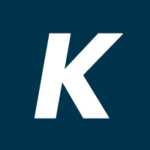 Not long after moving to the Buffalo area, I found  myself in need of dental care.  I was concerned about finding a good provider, as I had a bad experience with one of my previous dentists. I was also concerned about finding someone that was willing to think a bit "outside the box" in terms of working around my allergy, which can be  a challenge when it comes to medical care.  After meeting with one local dentist who didn't seem to want to deal with this challenge, I found East Amherst Dental Center and made an appointment with Dr. Wendling. I could not have been more pleased.  Despite my concerns (and annoyingly strong gag reflex!) Dr. Wendling and Stephanie far exceeded my expectations.  They quickly found solutions to the allergy issue and eased my fear of dentists  - And the repairs to my teeth were perfect.  Both my husband and I really enjoyed our conversations with them, too. To reach the superior level that this team has requires not only exceptional skill, patience, and creative thinking, but also requires being exceptional people.  It is clear Dr. Wendling and Stephanie enjoy what they do.  Combined with the great staff  at EADC, they are a perfect fit for anyone needing dental care.
Karen H.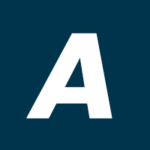 DR Wendling and Stephanie have been providing my dental care for the last ten years. I came to them at a time when I had been in dental pain chronically for 15 years although had very regularly been under another dentists' care but could not develop a treatment plan to both save my teeth and remove my pain. Both Dr Wendling and Stephanie were patient, empathetic and always professional while I spent countless hours in the chair trying to repair and restore to a point that I could be pain free
Anonymous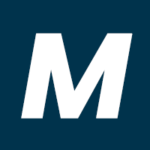 There aren't enough words to describe how wonderful my 25-year journey with Dr. Fagin has been. I was born with a genetic disease that left me missing many of my adult teeth. My first appointment with him was December 1994 and I have celebrated many of life's milestones with him and his wonderful team. Most recently, we spent the afternoon together restoring my smile to ensure I had the picture-perfect wedding day. His time, patience, care and attention to detail is astounding. After the many years I have spent in his chair, I think of the practice as an extended part of my family.
Mallory M.
LATEST NEWS
From The Buffalo Dentist Blog
As a local dentist, we love our Buffalo community since they have kept us in business for many years. All our dentists are kind, experienced, committed, and always willing to help you get the best smile possible.
Be Your Best You
What are you waiting for?
Speak to one of our Dentists today and get your best smile.