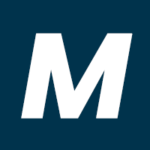 I was in so much pain I couldn't even think straight. Dr. Laura, Dr. Wendling & their staff are extremely skilled professionals who were able to pinpoint my issue and offer me several options with their number one concern being me! I couldn't have been in any better hands. I thank you from the bottom of my heart! Out of pain and on the mend.
Mary W.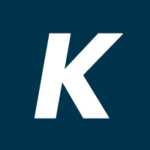 Not long after moving to the Buffalo area, I found  myself in need of dental care.  I was concerned about finding a good provider, as I had a bad experience with one of my previous dentists. I was also concerned about finding someone that was willing to think a bit "outside the box" in terms of working around my allergy, which can be  a challenge when it comes to medical care.  After meeting with one local dentist who didn't seem to want to deal with this challenge, I found East Amherst Dental Center and made an appointment with Dr. Wendling. I could not have been more pleased.  Despite my concerns (and annoyingly strong gag reflex!) Dr. Wendling and Stephanie far exceeded my expectations.  They quickly found solutions to the allergy issue and eased my fear of dentists  - And the repairs to my teeth were perfect.  Both my husband and I really enjoyed our conversations with them, too. To reach the superior level that this team has requires not only exceptional skill, patience, and creative thinking, but also requires being exceptional people.  It is clear Dr. Wendling and Stephanie enjoy what they do.  Combined with the great staff  at EADC, they are a perfect fit for anyone needing dental care.
Karen H.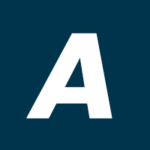 DR Wendling and Stephanie have been providing my dental care for the last ten years. I came to them at a time when I had been in dental pain chronically for 15 years although had very regularly been under another dentists' care but could not develop a treatment plan to both save my teeth and remove my pain. Both Dr Wendling and Stephanie were patient, empathetic and always professional while I spent countless hours in the chair trying to repair and restore to a point that I could be pain free
Anonymous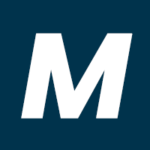 There aren't enough words to describe how wonderful my 25-year journey with Dr. Fagin has been. I was born with a genetic disease that left me missing many of my adult teeth. My first appointment with him was December 1994 and I have celebrated many of life's milestones with him and his wonderful team. Most recently, we spent the afternoon together restoring my smile to ensure I had the picture-perfect wedding day. His time, patience, care and attention to detail is astounding. After the many years I have spent in his chair, I think of the practice as an extended part of my family.
Mallory M.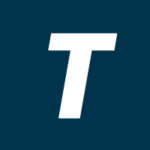 Absolutely wonderful business. Incredibly professional, they don't quit until you are satisfied with the work they are performing. Top-notch work. They're very concerned with your well-being and happiness. They are very patient and explain everything to you every step of the way. Highly recommended. A + + +
Tamara M.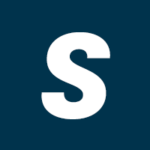 From start to finish, Laura and her team deivered an excellent experience. This was my first appointment at this location, and their attention to detail was impressive. I hadn't been to a dentist in almost two years and was anxious about the visit. However, I quickly felt at ease and welcomed. Laura is fabulous and took the time to answer my questions with patience. Extra bonus points for having the cutest therapy dog in office. I am actually looking forward to my next dentist visit. Did I just say that? 5 stars!
Sean C.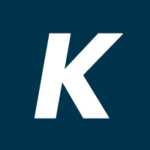 Highly recommend EADC. I've had so many negative experiences with dentists in the past, but I am beyond happy with everything here. The staff is friendly and welcoming, and they really do everything they can to make sure you are comfortable. My cleaning by Jennifer was thorough and pain-free. Dr. Wendling is incredibly knowledgeable, genuine, and trustworthy. I've gone to him for several dental procedures now, and the quality of his work is always outstanding.
Katie M.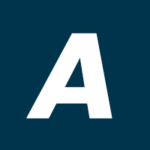 Moved to a job In Getzville so I wanted to find a dentist near by. Walked in and everyone was so nice. Started with Stephanie who walked me through everything and introduced me to everyone there. Met Dr. Marc and who was the nicest and most professional dentist I've met also was the most pressure Free experience. Showed me what their plan was for me and explained exactly what was going on. Turns out my previous dentist was cutting some corners and I finally felt like I was at the right place. Then I met Jennifer who gave me the best cleaning I've had in years! I can tell that my teeth were getting cleaned the right way vs how my previous dentist called a "cleaning." I know I made the right choice with this place and now I know my smile is in good hands 😁
Arthur W.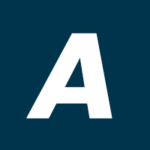 After having a terrible dental experience, EADC was recommended to me by my childhood dentist. That was over 10 years ago and I have never had a bad experience there! The staff is friendly and welcoming. Hygienists do a great job with cleanings and communicating patient needs to the dentists. The dental assistants skillfully make other uncomfortable procedures seem easy. The dentists take their time in explaining things to you. Wait times are short, scheduling is easy, and my insurance claims are promptly submitted. When my usual hygienist left the practice I was disappointed but my new hygienist is just as nice and knowledgeable as the last. I highly recommend this practice. They are unfortunately not in my dental insurance network and I have to pay up front for services, but I gladly do so for the competent staff and accurate treatment.
Amanda B.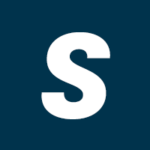 I love EADC!!! Jennifer, the hygienist, did my cleaning, and she was fabulous! Xrays did not hurt, she took her time the entire appt, was gentle, and extremely thorough. I really appreciate her not rushing bc it's been awhile since my last cleaning, and she was very detail orientated; she also offered me various tips to keep up with my oral hygiene. Dr. Wendling completed my exam, and he too was awesome. Thank you so much for going over my xrays with me and explaining what you saw. Dr. Picano stopped by, we chatted a bit, and she too was absolutely wonderful; thank you for EVERYTHING. The entire team (providers, assistant, and front desk gals) is really cohesive, polite, and professional. Great experience; I highly recommend for any and all dental needs bc EADC is top notch and quality! Also, shout out to the front desk gals who are excellent at communicating - getting scheduled through phone and email, getting my new patient paperwork in, and making a payment were easy peasy!
Shaina C.