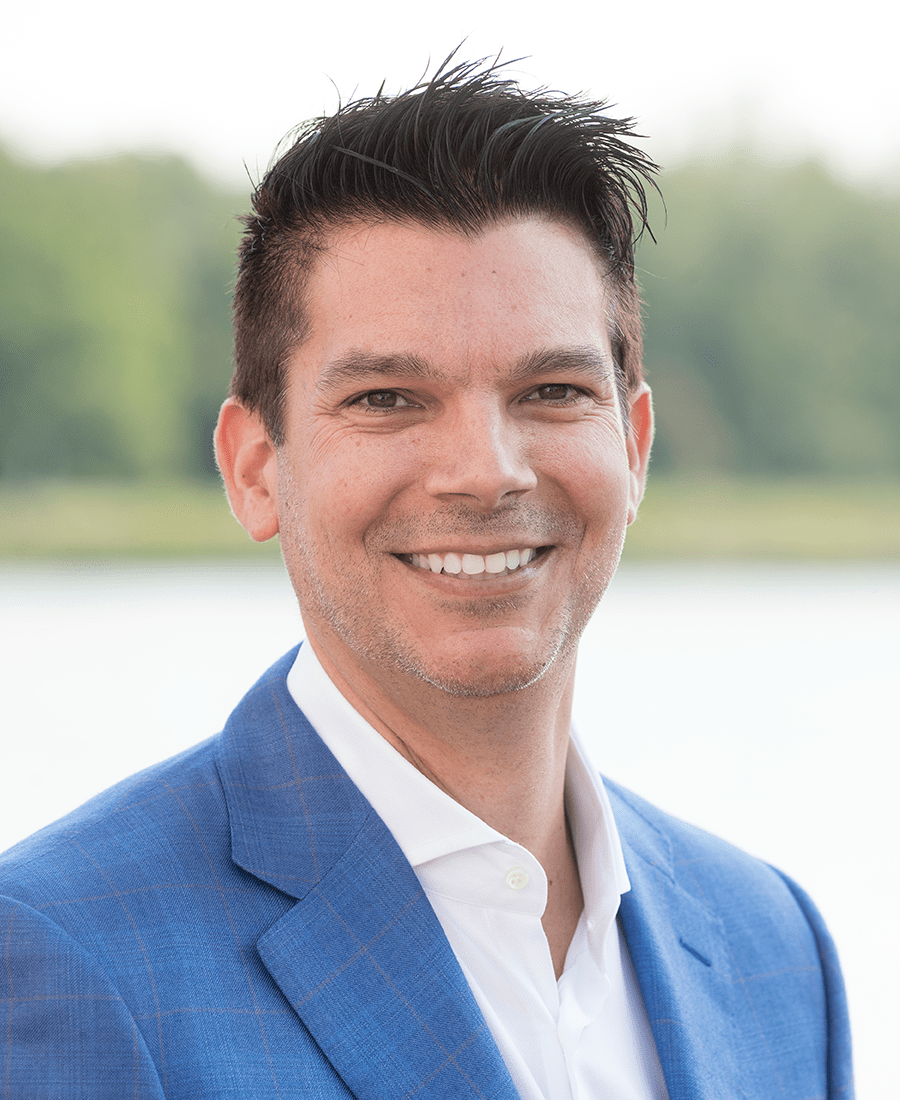 Dr. David Rice
Dr. Rice was born and raised in Western New York and graduated from the State University of New York at Buffalo School of Dental Medicine with honors. He completed his postgraduate training in 1995 at the Allegheny General Hospital in Pittsburgh, Pennsylvania.
Because continuing education is of the utmost importance to Dr. Rice, he has furthered his studies over the past years with an emphasis on restorative, cosmetic, and implant dentistry at the world-renowned Pankey Institute and Dawson Center. He is one of only two Western New York graduates of the Pacific Aesthetic Continuum who have a special interest in cosmetic dentistry.
In addition to maintaining his private practice, Dr. Rice holds a position in the Restorative Department of the State University of New York Buffalo School of Dental Medicine. He also lectures nationally to his peers on cosmetic and restorative dentistry. Dr. Rice is an active member of the American Academy of Cosmetic Dentistry, American Dental Association Eighth District Dental Society, and Erie County Dental Society.
Dr. Rice consults other practices across the nation and is the founder of Dental Success Center of America.
"Going the extra smile is treating people the way they want to be treated and figuring out how we can make them comfortable. I think of our office as a safe haven. Life is very busy and hectic, people have kids and jobs, and money pressures are huge. So whether you are in our office for a half an hour, or an hour, or all day, it should be a
peaceful, serene time where you get to escape the rest of the world.

So whatever it takes to make any patient feel that way, that's what we do. We ask 'What's going to make your experience the best experience we can give you?' And then we do it for them. Part of Going the Extra Smile is having a relationship with our patients where we have permission to really lay it all out for you and share every concern that we might have about your dental health. And you certainly have our permission to ask any question, to get yourself comfortable, to explore all the options, and to really feel like we are in this together, and that you as a patient are in full control of where we are going.

The core of Going the Extra Smile is taking our clinical knowledge as well as our knowledge of helping people to move in a positive direction and really focusing all of our energy on helping people explore their options, make good decisions, and know that we are not just their dental office; we are more than that to them. I'd love to see more people take on the Go the Extra Smile mentality, giving back to our community, being the best at what they do, constantly striving to give everything they have."

~Dr. David Rice