The Benefits of Invisalign Dentally and to Your Overall Health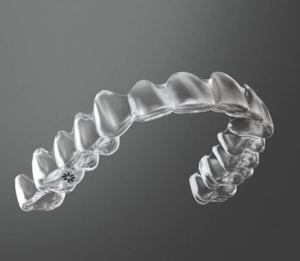 The main benefit of Invisalign is obvious – you get a perfect, stunning smile that you can be proud of. However, many people aren't aware that Invisalign also has other impressive benefits for your overall health.
What is Invisalign?
In previous decades, individuals who wanted to straighten their teeth would have to get metallic braces. These braces were permanent and would often be worn for several years. Thanks to advanced technology in the dental sector, Invisalign offers a much more sleek solution to straightening your teeth. Invisalign acts similarly to braces – pushing your teeth slowly into a straight smile – but does so with a clear retainer that can be removed. This clear retainer is much more aesthetically pleasing, barely noticeable, and can be removed if necessary.
People can now fix their smiles quickly and efficiently. If you're looking for a dentist in the Williamsville, East Amherst and Clarence region that offers Invisalign, turn to the East Amherst Dental Center for the Invisalign experts. 
Health Benefits of Invisalign
Reduce Jaw Pain
When you have crooked or misaligned teeth, it can often make chewing food more difficult and may even lead to uneven bite patterns. Invisalign will not only correct your smile, but also your bite, making eating food less challenging, which can significantly reduce jaw pain.
Improved Digestion
As mentioned above, crooked teeth can make chewing food more problematic. A significant part of proper digestion is chewing your food well so your body can break it down more easily. These braces will help you straighten your teeth, improve your chewing, and ultimately help your digestion.
Reduce Dental Problems
Unlike regular metallic braces, Invisalign is easy to remove and clean. You won't have to deal with little bits of food getting caught in your braces and can thoroughly clean your whole mouth. Having the ability to keep your mouth clean and practice good oral care is essential in reducing cavities, tooth decay, gingivitis, and more.  Correction of tipped, overlapped and shifting teeth will not only improve function and esthetics, but also prevent things from worsening.
Improved Confidence
Your mental health is a part of your overall health. If your less-than-perfect smile has caused you to have self-esteem issues, it can take a serious toll on your mental health. Correcting smiles has helped many of our patients gain back their self-confidence. Often ortho is needed together with esthetic restorations being done to create great outcomes.
Improved Oral Health
When you get them, you'll be checking in with your dentist a bit more frequently than if you were simply going in for your bi-annual teeth cleanings. Seeing your dentist often can help you identify any oral health issues early on before they progress into a more severe problem. At your Invisalign check-ins, we can also spot signs of tooth decay, gingivitis, oral cancer, and other problems, and address them immediately. 
Book Your Invisalign Consultation Our Team
If you're ready to have a straight, beautiful smile, Invisalign might be the solution you've been waiting for. East Amherst Dental Center has two of the top Invisalign dentists in Amherst, NY., Dr. Mark Wendling and Dr. Laura Picano. Call today to speak with one of our Team members about Invisalign at 716.689.6300 or visit our website for more information.