A Local Dentist in Buffalo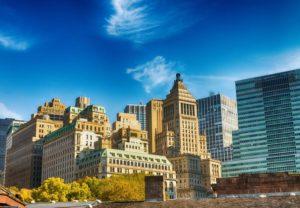 The joy of changing someone's life by creating a beautiful and healthy smile is the most significant reward of being a dentist in Buffalo and all over the world. However, being a local dentist in Buffalo can be both an exciting and challenging task.
You wake up every day knowing that by the end of the day, you will have put bright smiles on the faces of a countless number of people who will visit your office. Dentistry is quite a complex profession that requires a lot of patience, hard work, and determination.
High-Quality Services Is Our Top Priority
We are always delighted to provide top-quality dental care to residents of this beautiful city at competitive prices. Our experts are committed to ensuring that your dental experience is pleasant, stress-free, and easy.
Experts at beautifying smiles and improving your overall confidence and appearance, we deliver high-quality dental services that include preventative dental care, advanced restorative dental services, and cosmetic dentistry.
We take pride in keeping the smile of Buffalo area residents beautiful and white. This is the primary reason why we have become the most preferred local dentist in this beautiful city.
Leading Dentist in Buffalo
We have been a leading dental care provider in the Buffalo area for many years, and our record speaks for itself! We are proud to offer exceptional services that are both excellent and caring to ensure that your overall experience with us is memorable.
As a local dentist, we love our Buffalo community since they have kept us in business for many years. All our dentists are kind, experienced, committed, and always willing to help you get the best smile possible. We specialize in family dentistry services and implant restoration.
If you are new in this area, feel free to visit us at any time to meet our staff. We always look forward to serving you.
Buffalo Is a City with Lots to Offer
What comes to your mind when you hear the word "Buffalo"? Most people tend to associate this city with the horrifying winter snow and a challenged economy. However, these assumptions are far from the truth.
Buffalo is a fast-growing city that has something for everyone. The town isn't too big or too small. Its geographic size is just right for its residents. Buffalo has a neighborly feel to it, and there is an increasing number of businesses that benefit from the rich diversity in the area.
The average cost of housing here is much lower than the national media which puts home ownership well within your reach. What is even more exciting is the fact that everyday expenses such as utilities, healthcare, and groceries costs are also way below the national average.
Today, Buffalo's unemployment rate is 5.0% which is slightly below the national average. The city has experienced a tremendous amount of development in recent years leading to a steady growth of its economy. With the recent development of the solar city, Buffalo is moving toward becoming a 100% green city.
Visit Us Today and Experience the Difference
We are excited to have you on board. Contact us today and let us know how we can help you. We specialize in maintaining your oral health, beautifying your smile, and improving your self-confidence and esteem. We provide seamless appointments that will fit well into your busy schedule.